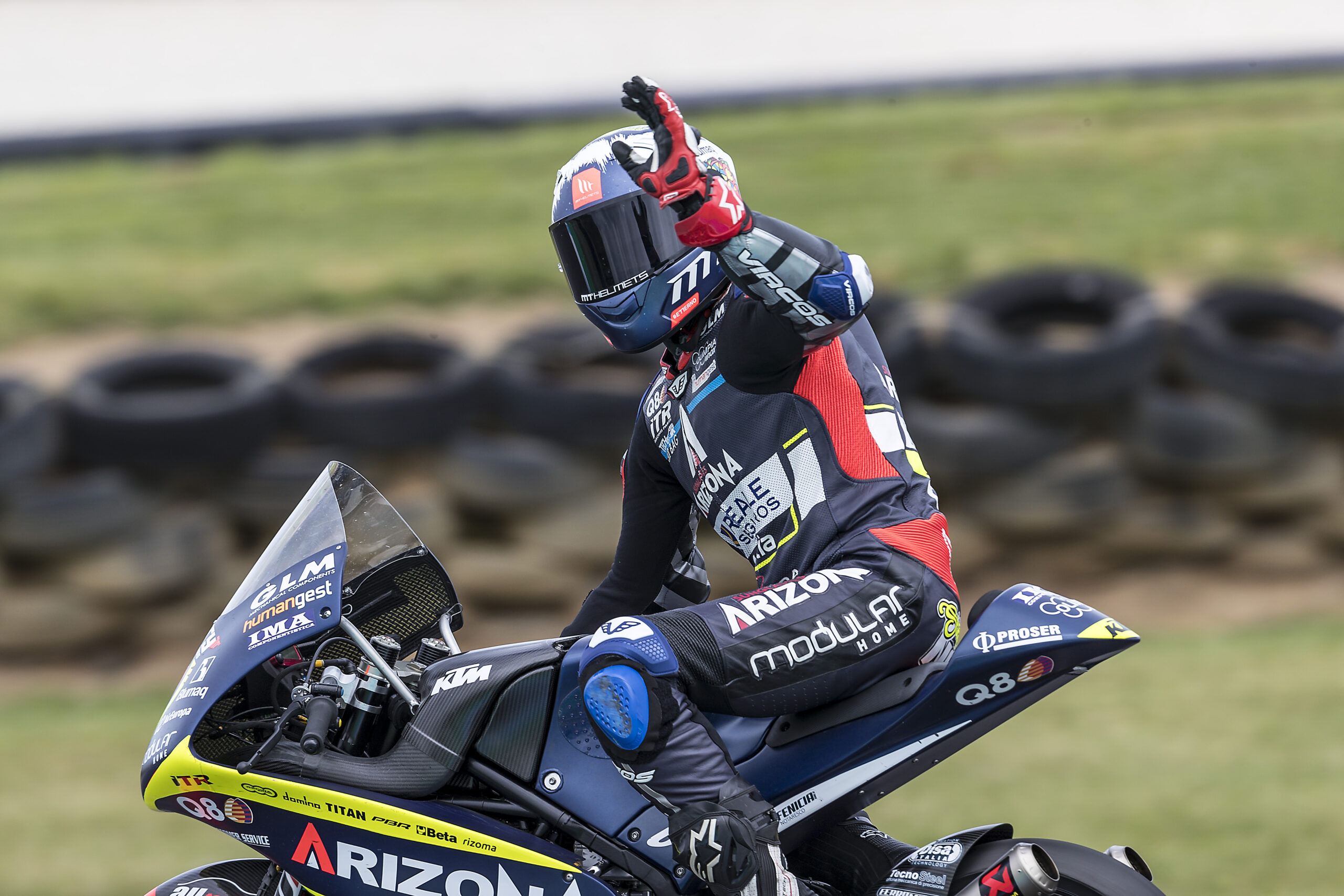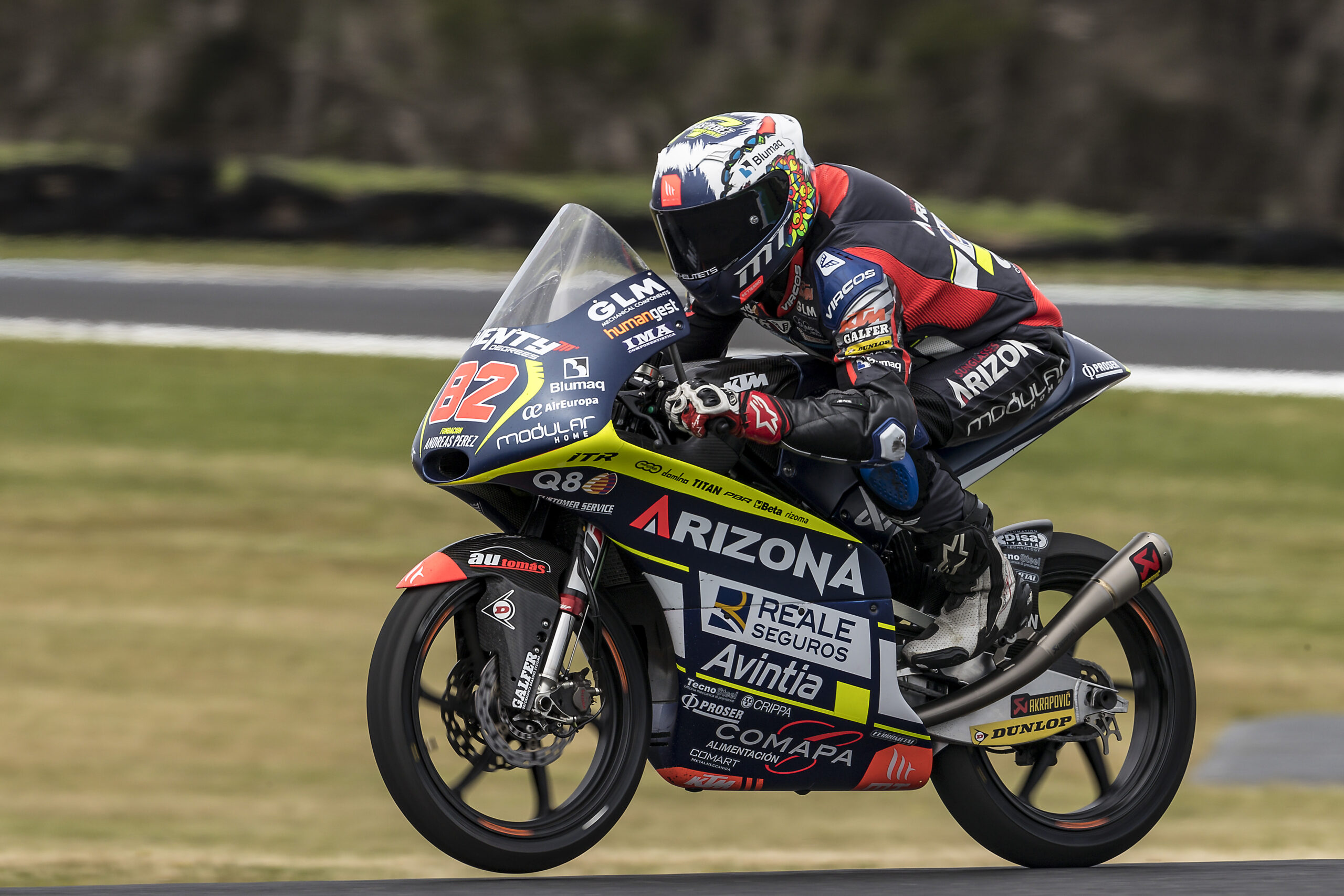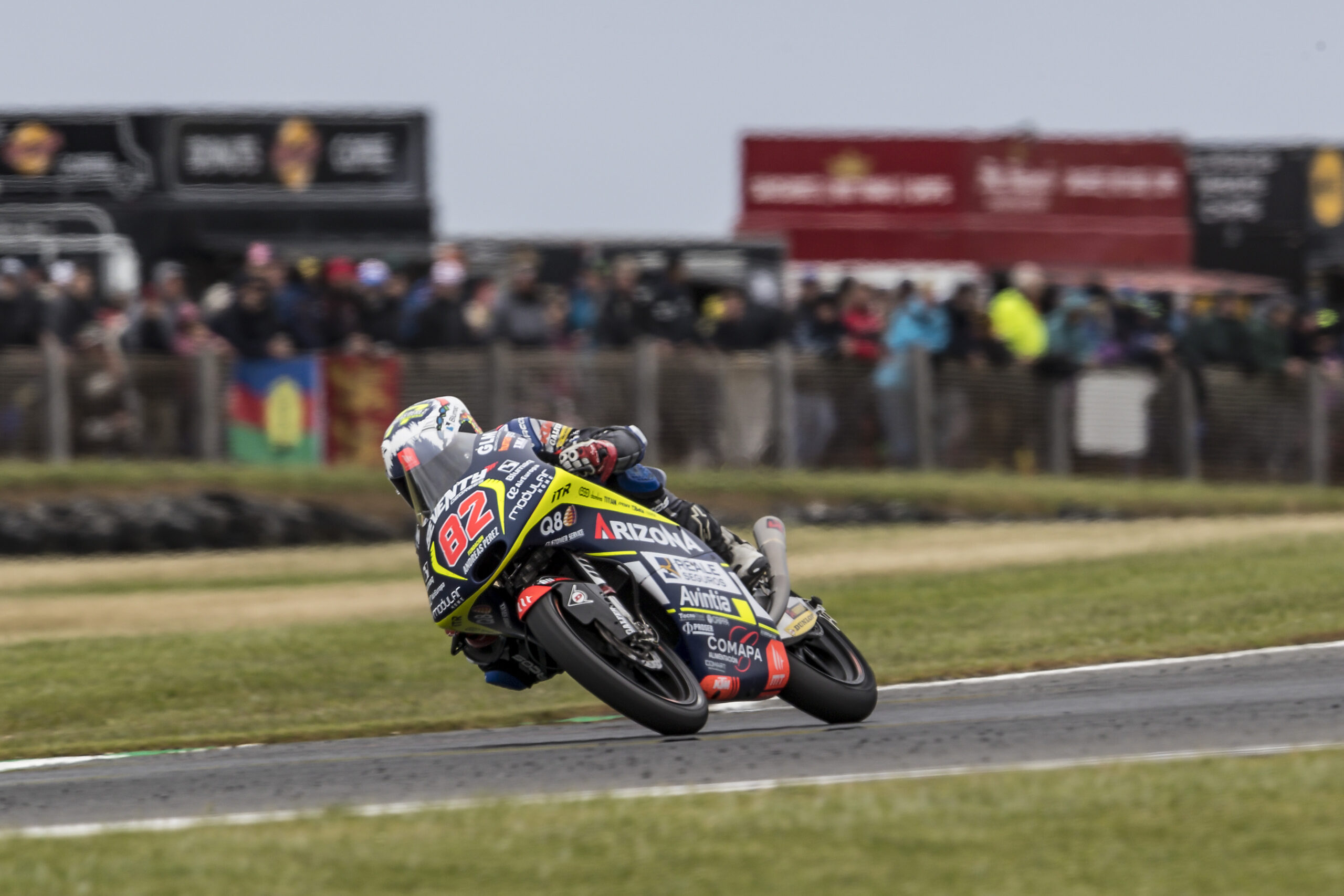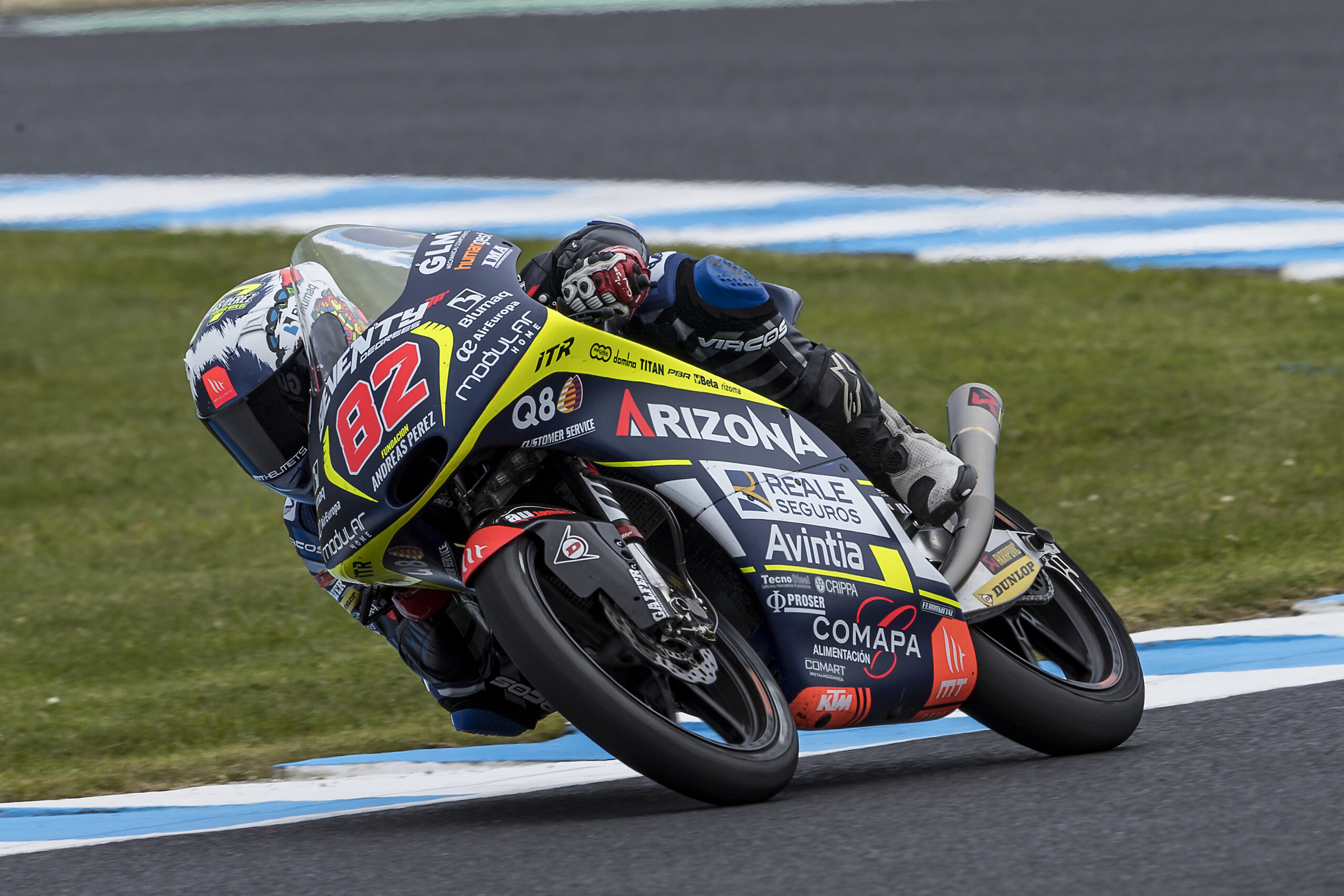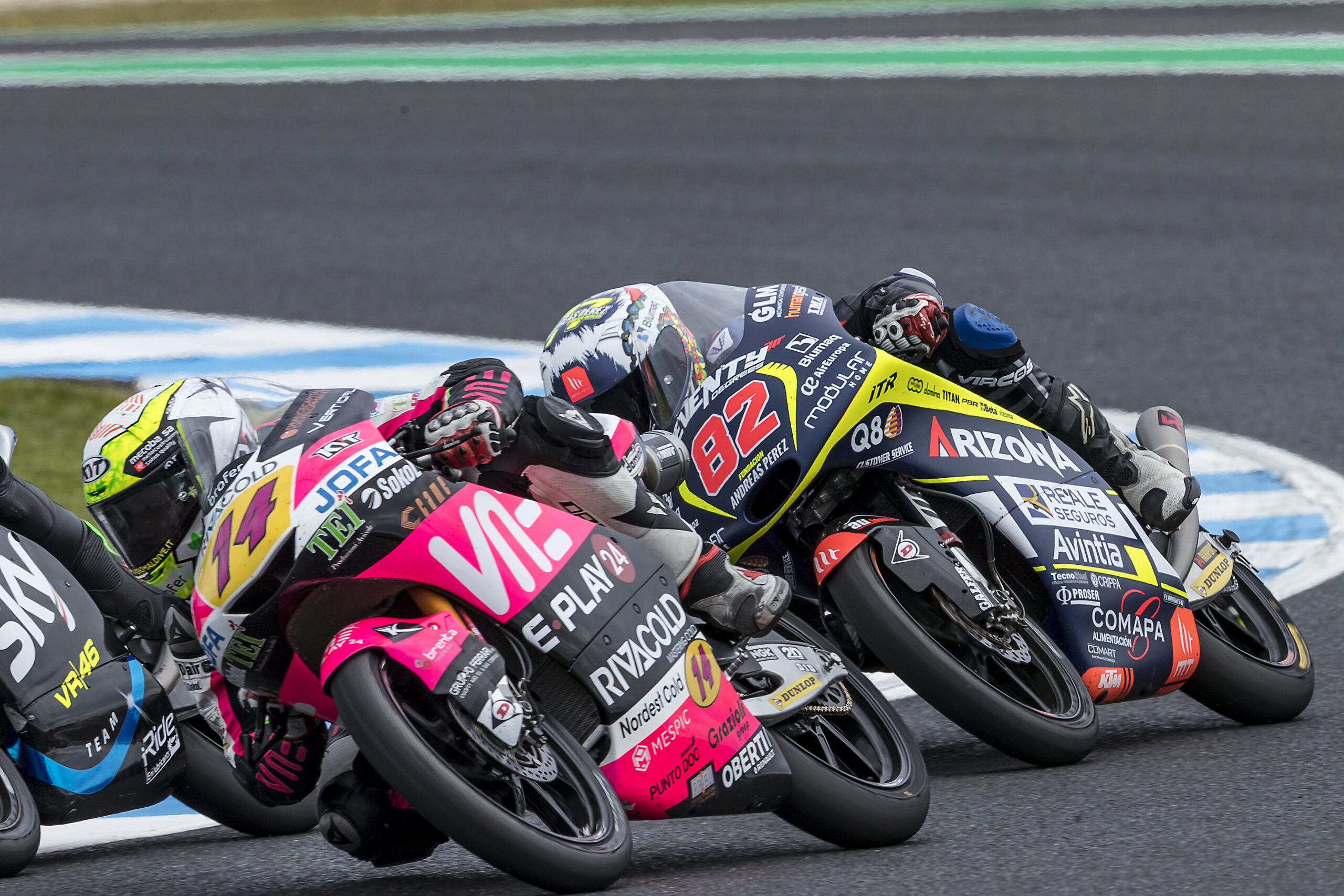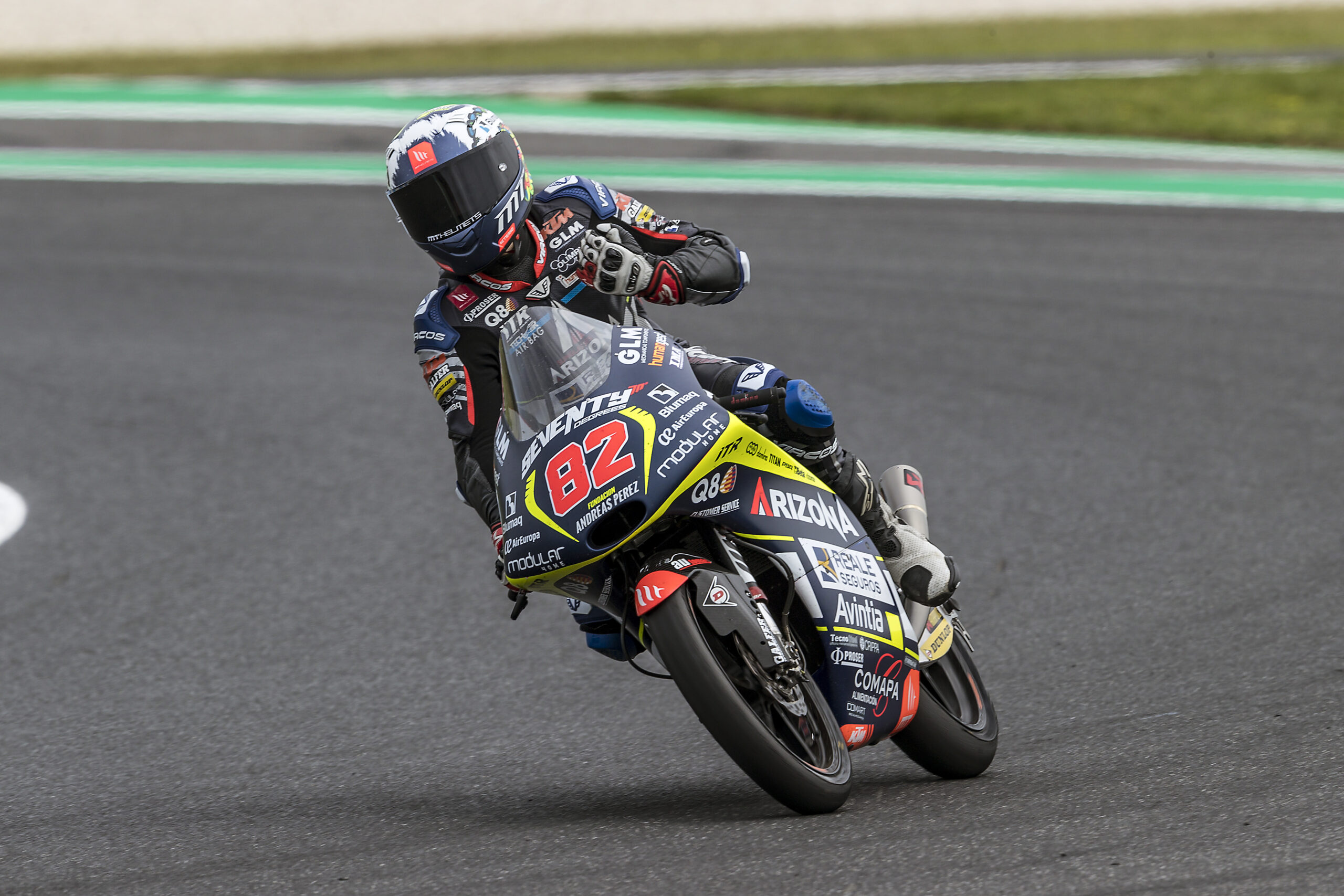 Australian GP – Spectacular comeback and Top-10 for Stefano Nepa in Australia
The Australian Grand Prix ends with a spectacular performance by Stefano Nepa. A brilliant comeback of the Italian rider of the Reale Avintia Arizona 77 makes him finish in 10th position in Phillip Island.
After passing directly to Q2 and finishing 17th in yesterday's qualifying, Stefano Nepa received a penalty that relegated him to 29th place on the grid. The Italian rider of the Reale Avintia Arizona 77, who has shown a great pace throughout the weekend, has managed to win several positions in the first few laps and has managed to arrive to the leading group. Thanks to the consistency and good management he had during the race, he has been able to cross the finish line 10th, winning a total of nineteen positions. Stefano Nepa concludes a positive weekend at Phillip Island.
With no time to rest, the Reale Avintia Arizona 77 is already facing what will be the penultimate race of the World Championship and the last of the Asian tour with highly motivation, the Malaysian Grand Prix, which will be hosted in one week at the Sepang International Circuit
It has been a very positive weekend after the penalty of twelve positions. I didn't think I could recover all these positions again and finish just two seconds from the first. Thanks to the guys because they didn't give up. I also believed in it, although it was not easy to start the last one and come back, there were many overtaking laps really fought. Now we have to continue like this and be a little stronger to get closer to the first ones. Thanks a lot to the hole team, they are doing a very good job. Thanks to my family and sponsors, see you in Sepang.