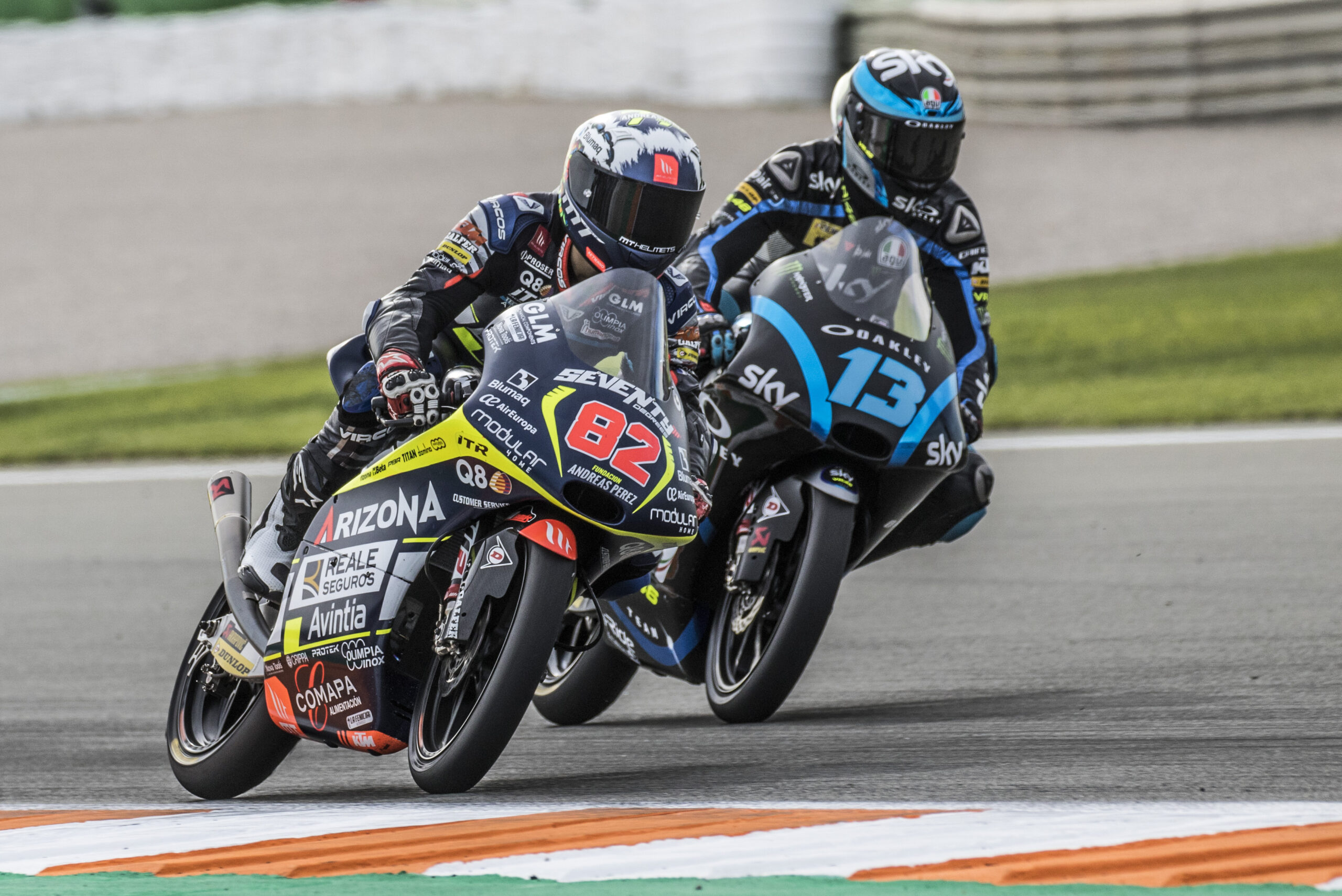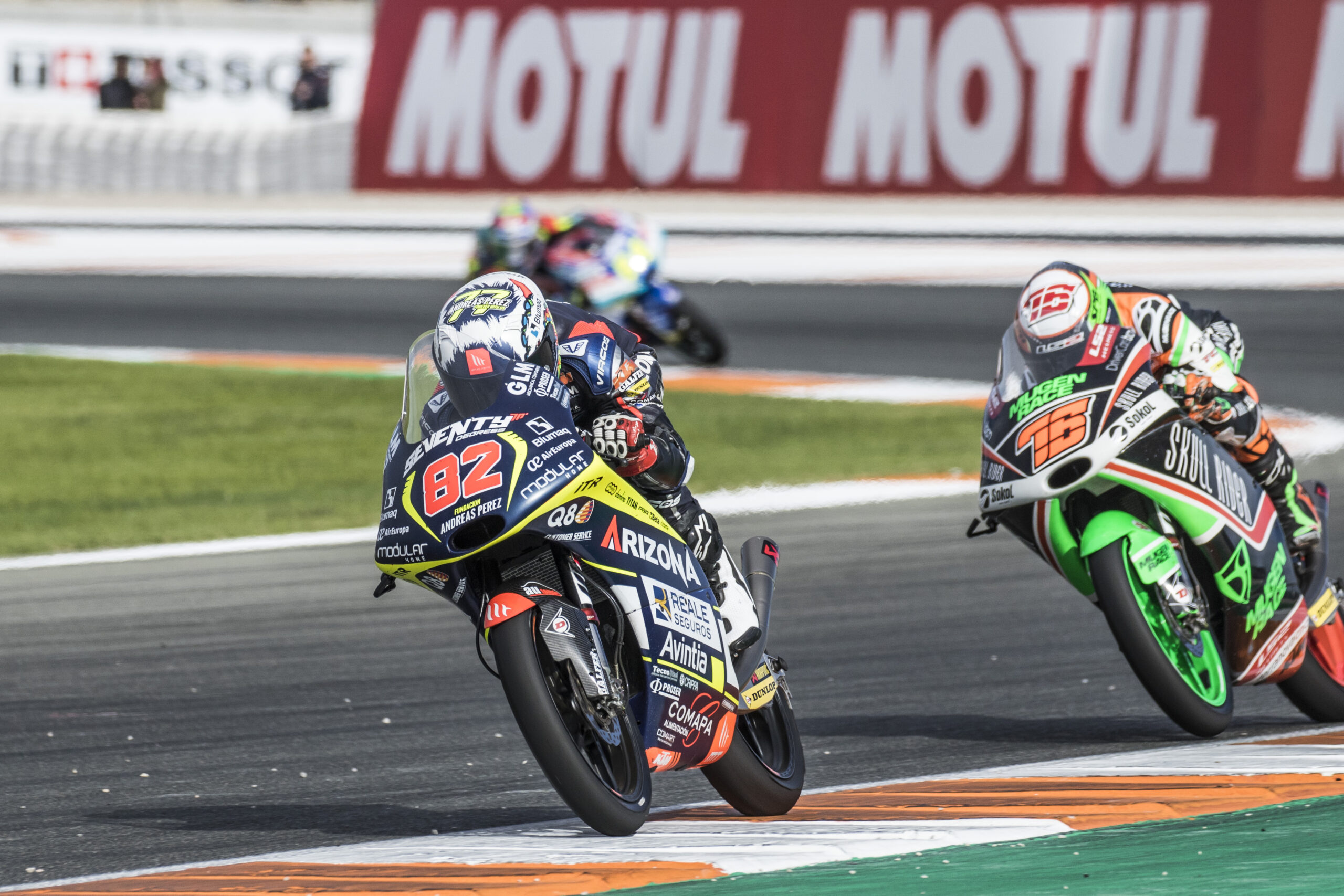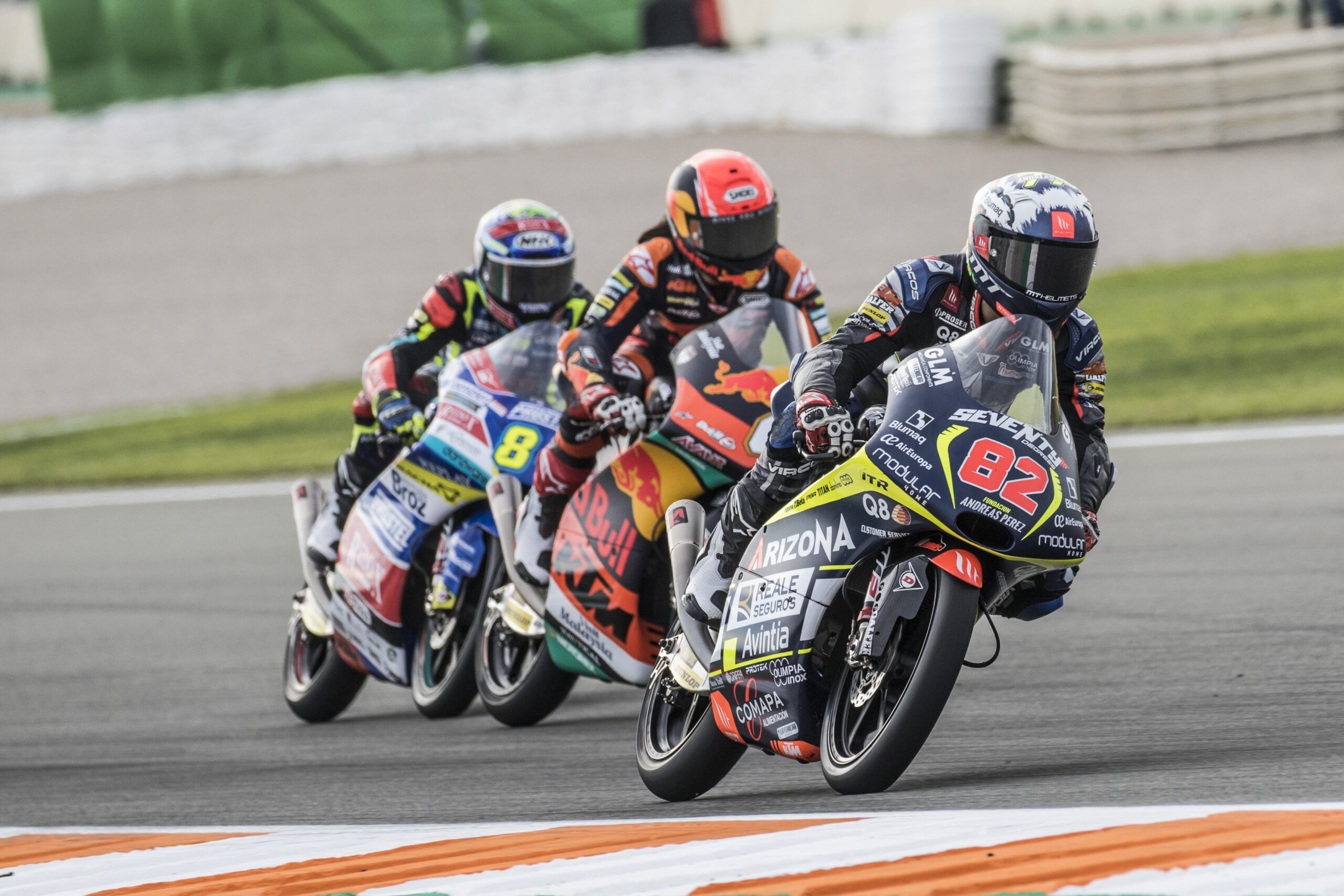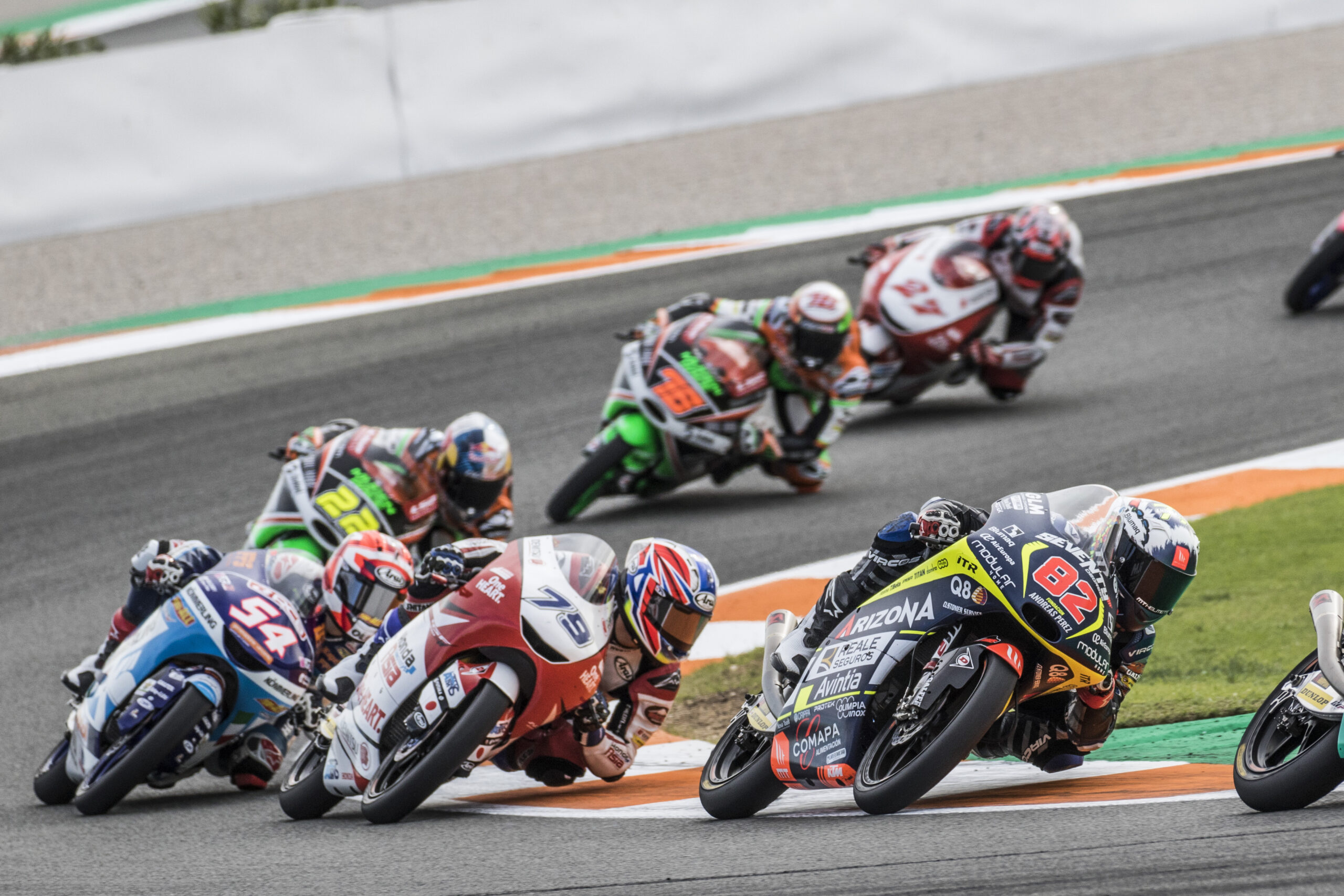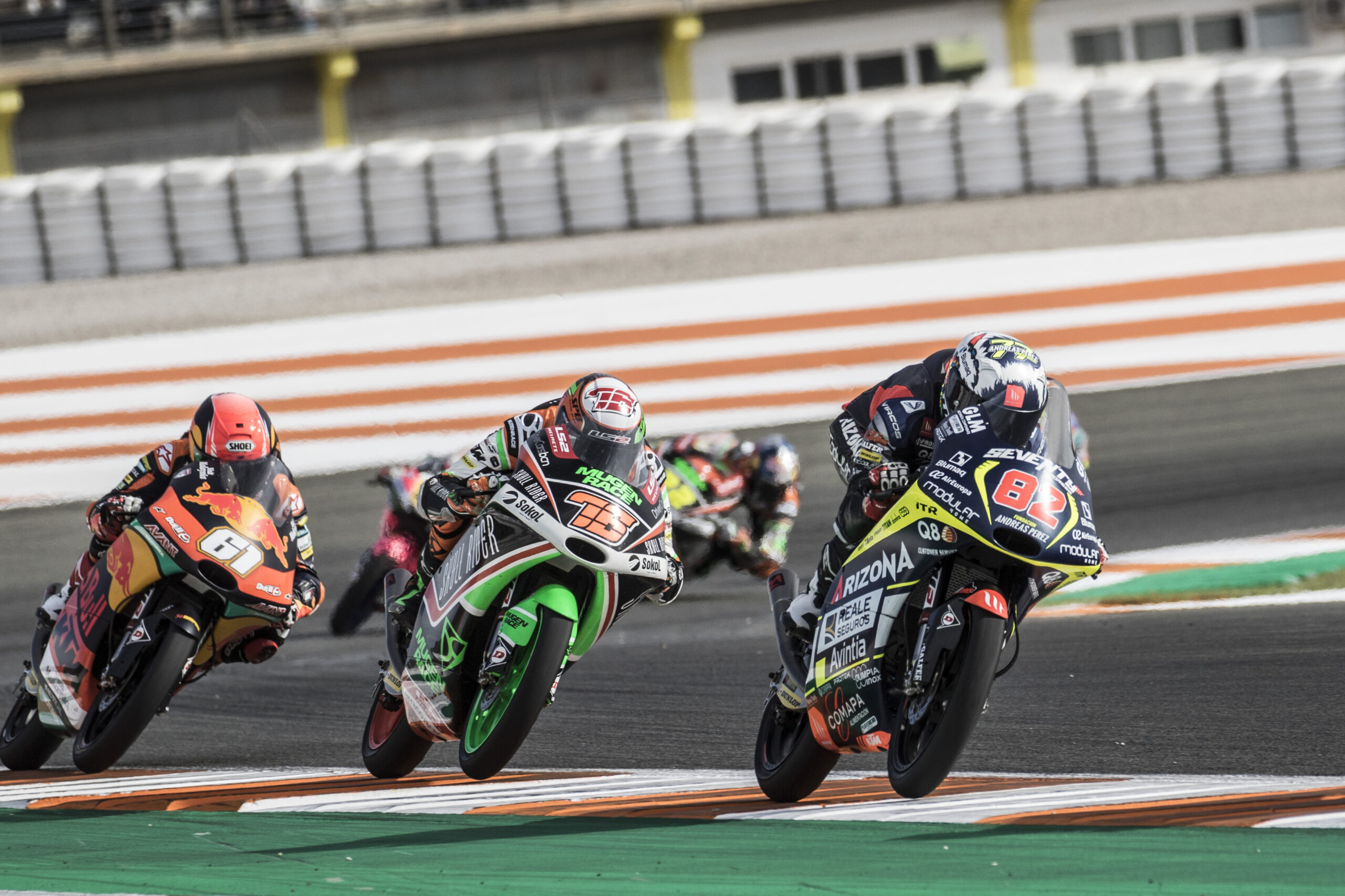 Valencia GP – Stefano Nepa finishes in the points after an spectacular comeback
The Reale Avintia Arizona 77 rider brought his KTM inside the TOP15 in the GP de La Comunitat Valenciana held in Cheste that last race of the season held in the Circuit de la Comunitat Valenciana.
Nepa performed a phenomenal comeback from 27th in a race that was interrupted with red flag due to a multiple crash and it was reduced to 15 laps.
In the second start, Nepa managed to recover position and he even rode inside the Top10, keeping the big progression he is performing with the team in the last part of the season. Finally, the Italian finished in 11th place his last race with the Reale Avintia Arizona77.
It was quite a difficult race, the conditions were thug, the track was so slippery but at the end it was not bad at all. After the bad QP from Saturday, I could fight in the second group for the Top10 and I finished 11th. I'm disappointed because I believe it could have been better but can't complain really. I must thank the whole Reale Avintia Team for giving me the chance to be back in the championship, to grow and show my potential. I also want to thank to my team: Luis, Jose, Jordi and Saul